Password Strength Meter and Show Password Button
There are a number of password related features that WordPress has for passwords on the backend of the site. However, it's in the benefit of site security for these to be used on the front of the site with WP User Manager login and registration forms.
To do this, you need to have the Security addon installed.
Password Strength Meter
This can be enabled on any password field when setting a password (registration form, account password change, password reset forms)
Navigate to Users > Settings
Click 'Security'
Turn on 'Password Strength Meter'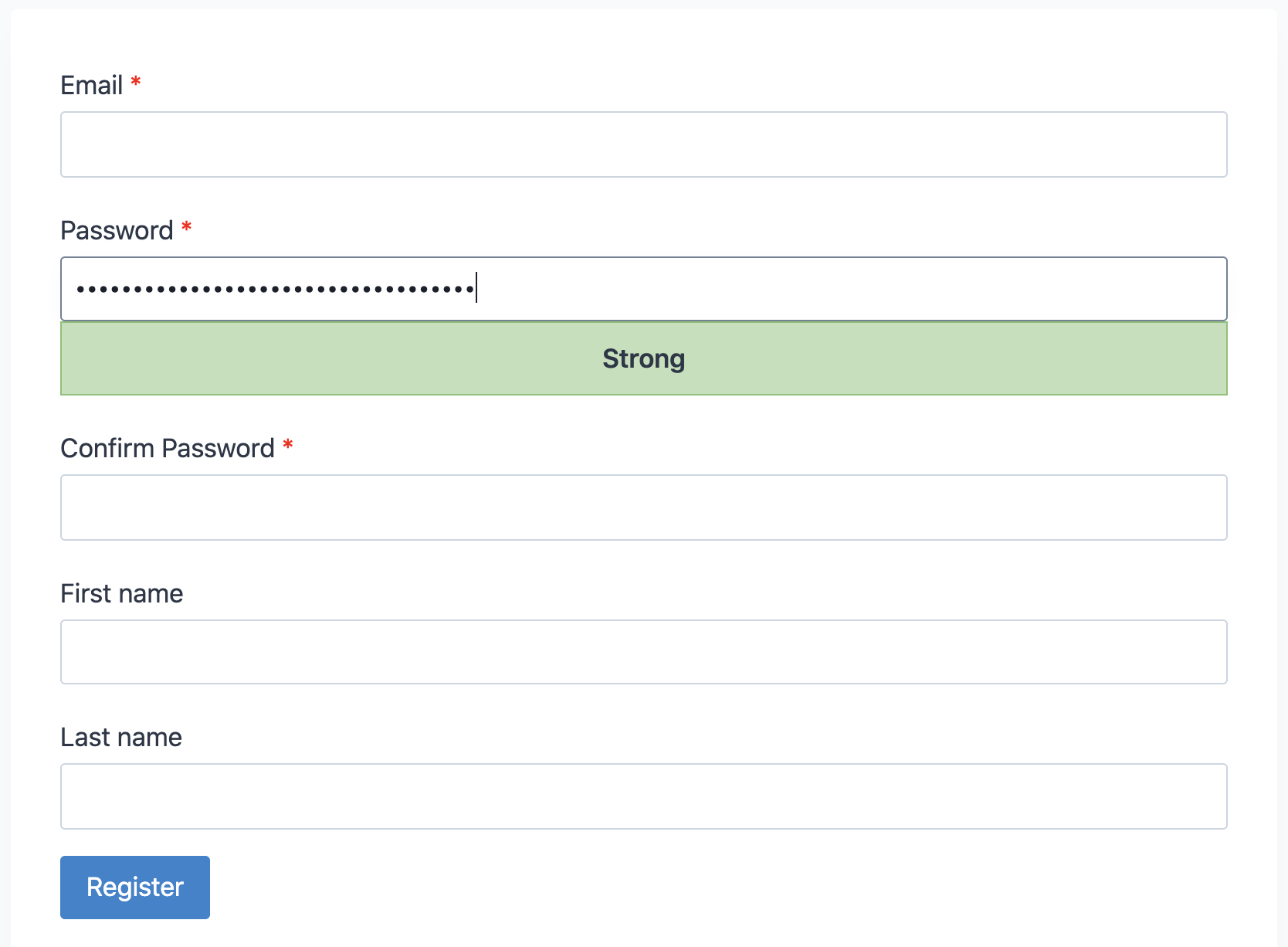 Show Password Button
This can be enabled on any password field when setting a password (registration form, account password change, password reset forms)
Navigate to Users > Settings
Click 'Security'
Turn on 'Show Password Button'